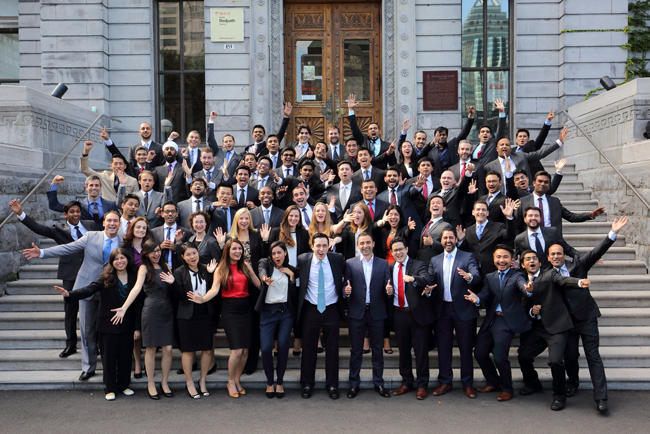 All You Need to Know About Associate Degrees in Canada
What are Associate Degrees?
Associate degrees are generally 2-year degrees like any bachelor's degree with a primary focus on some particular field as chosen. This is called specialized technical or vocational coursework. If you want to take a general focus throughout this degree, you can take up that too. You can earn transferable college credits if you want to use them later in the future for your bachelor's degree. Furthermore, students can move at their own pace throughout associate degrees, which is not an option for bachelor's degrees. Working students can also opt for part-time coursework that will take some time to complete. However, you can also choose to fast-track the course if you can be a full-time student.
The Associate of Arts Degree requires students to complete a minimum of 60 credits of University Transferable courses, including 6 credits of English, 9 credits of Science, and 36 credits in Arts with 18 credits from second-year courses. This breadth of study allows graduates the opportunity to transfer into the 3rd year of a bachelor's degree at leading Canadian and US universities.
Types of Associate Degrees
The students can take up four types of associate degrees according to their field of interest. All associate degrees generally have 60 credit hours unless specified otherwise by the concerned institution.
Associate of Arts (A.A.)
This degree is conferred in courses related to liberal arts, focusing on writing, technical, and computational skills, such as humanities and history, social and behavioural sciences, technology and math, photography, media and communication.
Associate of Science (A.S.)
This degree covers practical applications of sciences, including subjects in the fields of Science, Mathematics, and Computer Science.
Associate of Applied Business (A.A.B.)
This degree covers all market and business operations activities in sales, marketing, operations, supervision, planning, and distribution.
Associate of Applied Science (A.A.S.)
This degree covers subjects related to career-specific fields and the application of scientific and anthropocentric studies to their field. This degree covers the fields of communication, science, social science, cyber operations, design, etc., with an extensive focus on practical applications in the real world.
Benefits of an Associate Degree
Associate of Arts Degree, students who are studying full–time, are eligible to work up to 20 hours per week. Upon completion of the degree, full–time students are eligible to apply for a Post Graduate Work Permit (PGWP). After completing the first year of full–time work, graduates are eligible to apply for permanent residency.
Some universities give priority admission to Associate Degree holders.
British Columbia's public research universities guarantee the full 60 credits to students admitted on the strength of an Associate Degree.
Job Options after Associate Degree in Canada
Assistant Retail Manager

Administrative Assistant

Bank Teller

Web Developer

Chemical Technician

Dental Hygienist

Paralegal and Legal Assistant

Preschool teacher

Industrial designer

Air Traffic Controller

Police Officer

Occupational Assistant
Of course, these are just some of the popular jobs for associate degree holders in different fields. There are more options wherever one strives to look.
Related Posts