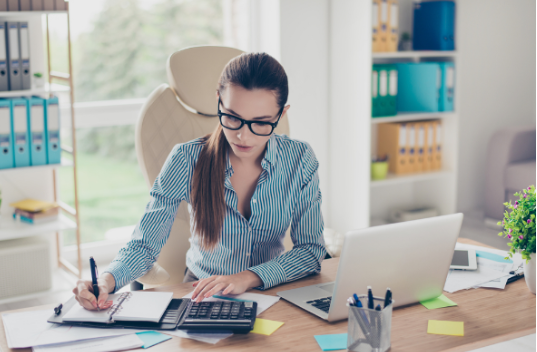 Study In Canada, Montreal at Govt. Subsidized College.
Why College Superieur Montreal?
The College Superieur Montreal is private Subsidized College by the Ministry of Higher Education which is accredited and recognized by the goverment. Each year, the CSM trains a large number of students in Accounting and Secretarial Studies. Various advantages of College Superieur Montreal:-
1. Business-oriented programs
DVS Diploma in Accounting
DVS

Secretarial Studies
2. Diversity of student profiles
3. Educational innovations
4. Close supervision
5. Experienced teachers
6. 95% Average Placement Rate
Why Diploma in Accounting?
The Accounting program prepares students for acquiring methods of calculating, and preparing and processing accounts payable and accounts receivable. Upon completion of this training, successful candidates will be able to ensure that budgets and other financial records comply with established procedures. They will be able to work in the private/public sectors and their tasks will vary according to the size of the company. They may be required to meet suppliers and make purchases.
Acquired Skills:
Processing of accounting documents

Recording of accounting transactions

Payroll management

Management of annual account closings
Job Opportunities After this Accounting Program:
Accounting Clerk

Accounting Assistant

Accounting Technician

Bookrunner

Payroll Clerk

Clerks Purchasing and Inventory
Why Secretarial Studies?
The program aims to develop learners' skills in text and data entry, writing documents and designing presentations, charts, graphs and document templates.
Acquired skills :
Processing of accounting documents

Recording of accounting transactions

Payroll management

Management of annual account closings
Job Opportunities After this Accounting Program:
Office clerk

Administrative assistant

Personnel clerk

Executive assistant

General office support

Data entry clerk

Human resources assistant
Clik on the below mention link for apply in these programs:
https://www.makestudy.com/college/programs/college-suprieur-de-montral-csm