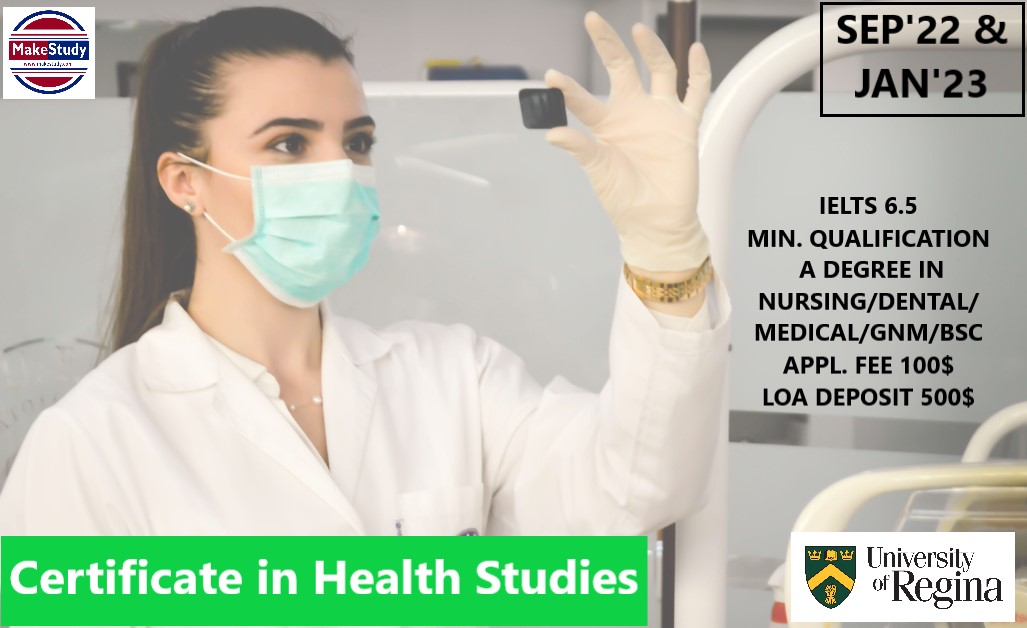 Why Study Health Studies at the University of Regina?
Why Study Health Studies at the University of Regina?
The health studies bachelor's degree program at the U of R offers a broad understanding of health and wellness across the lifespan, with an additional focus on equity, diversity and inclusion in health and health care, including Indigenous health. Some of your courses could potentially shape programming and policy. For example, students have had the opportunity to work with local health-related organizations such as the Saskatchewan Lung Association to promote vaping legislation.
What Can You Do With a Health Studies Degree?
Upon successfully completing your bachelor's degree in health studies, you will be prepared for an impactful health career. Some of our graduates from this major pursue advanced education in related fields such as medicine, counselling, social work, public health, or education. Our health studies graduates have gone on to jobs such as the ones listed here.
To explore minors that may be available in this program area, please visit the Academic Calendar or meet with your faculty advisor in the Academic Advising Office after you are admitted.
What Is Health Studies?
Health studies draws on both the social sciences and the natural sciences. It examines holistic well-being, which includes the mental, emotional, spiritual, physiological, and biological functioning of individuals, families, and communities. The U of R health studies programs also focus on the determinants of health and illness, and give you a broad understanding of health and the actions that benefit health. Our partnership with the First Nations University of Canada provides you the opportunity to learn more about Indigenous health and well-being.
Some unique courses in the University of Regina's health studies bachelor's degree program include:
Understanding Health and Illness examines the major theories and models of health and illness, including biomedical, health promotion, and population health.
Health in Canada explores the political, economic and social history of health and health care in Canada.
Health Issues is a broad examination of selected contemporary health issues.
Traditional Indigenous Health Concepts is typically taught by an Elder and provides you with many unique experiences, both on the land and in the classroom.
Your health studies courses will also include statistics and research methods, as well as courses focused on individual research. You will also learn to conduct Indigenous health research in respectful and culturally appropriate ways.
A major component of this health studies degree is an emphasis on understanding Indigenous health needs as a foundation for addressing inequities in health.
QUICK FACTS
Program:Bachelor of Health StudiesDiploma in Health StudiesCertificate in Health Studies
Length:Bachelor: 4 yearsDiploma: 2 yearsCertificate: 1 year
Related Posts