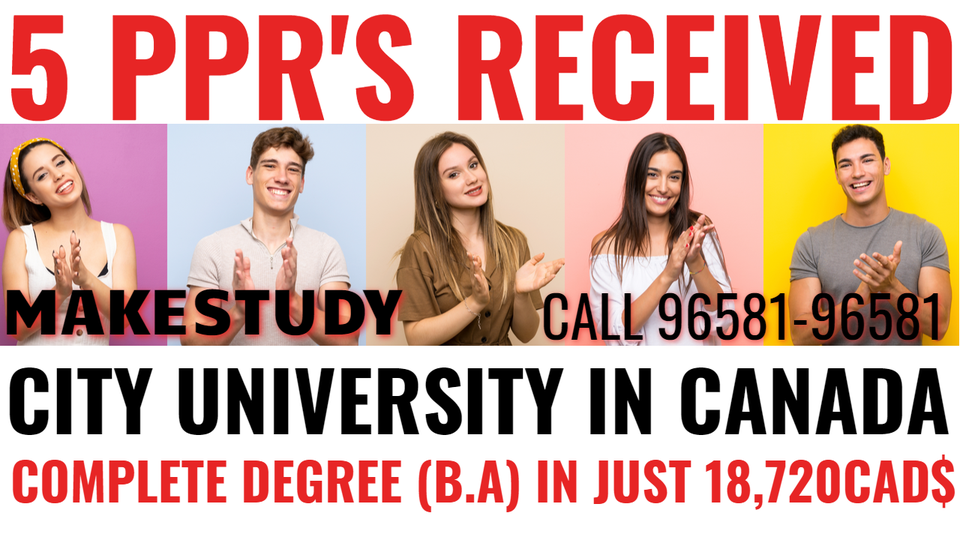 B.A. IN BUSINESS AT CITY UNIVERSITY IN CANADA. PAY 18,720CAD$ FOR COMPLETE DEGREE CALL 96581-96581
APPLY NOW ! SAVE UPTO 15,000 CAD$ ON FULL TUITION FEE.
IELTS 6.0, FOR ADMISSION AND OTHER REQUIREMENTS CALL TODAY.
Managing and leading in the challenging and changing workplace of today demands a fresh approach, a new sensitivity and awareness to the issues facing our communities, and a more people-focused set of management skills.
The Bachelor of Arts in Management (BAM) degree program was specifically designed for anyone seeking a broad management background focusing on the organizational and human dimensions of the field. You will learn the fundamentals of management—the basic knowledge and skills you need to succeed as a manager in your field- as well as the basics of teamwork, as both a leader and team member. You will also improve your oral and written communication skills as well as learn important techniques required in project management and develop research skills that will facilitate lifelong learning.
BAM enables people with a two-year college or technical institute education or two years of undergraduate university training to leverage those credits to complete a four-year degree. As with CityU Canada's graduate degrees in Counselling and Education, ethics and environmental sustainability are embedded in the BAM curriculum. Instructors are practitioners in their fields.
Your prior skills and training have helped you excel in your work so far; however, your transition into a supervisory or management role requires a new set of skills and abilities The BAM program is a unique and progressive offering, with an emphasis on sustainability and ethics, which will give you the skills you need to empower the people you lead.
To apply register here.
https://www.makestudy.com/register/
#makestudy #study #education #education #leadership #highereducation #schools #internationalstudents #Management #bachelordegree #college #collegestudent #university #UniversityStudent #universityadmission #studyabroad #study #studygram #studyincanada #canadaagent #canada #Punjab #jalandhar #jalandharcity #JalandharNews #CBSEResult2021 #PSEBResults #ptu #LPU #lpuuniversity #VISA #visaservices #visaconsultants #PPR #quebec #studyinquebec #studyintoronto #studyinvancouver #internationalstudents #Management #MBA #IELTS #IDP #travelconsultant #educationconsultant #StudyAbroadConsultants #studyabroadagency