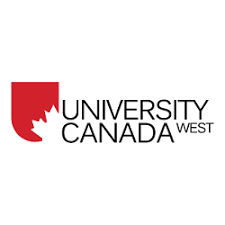 Associate of Arts - AA at University Canada West - Vancouver
Associate of Arts Degree- AA
The Associate of Arts (AA) degree provides you with a broad foundation of knowledge. This 60-credit (20 course) program prepares you for additional post-secondary education or to enter directly into the workforce. The AA degree is accepted for transfer into bachelor degree programs at University Canada West (UCW) and all British Columbia degree-granting institutions provided other admission requirements are met.
Graduates of the AA program will develop these skills:
Critical thinking and problem solving
Effective written and oral communications
Ability to work collaboratively
Application of theoretical understanding to practice
Research and evaluative skills
Mathematical and scientific reasoning
Analysis, synthesis and integration of knowledge
Advanced reading comprehension
Class Profile
All University Canada West degree programs are offered on campus and online. UCW is home to students from more than 42 countries around the globe. Communicating with fellow students and sharing experiences can further enhance your learning experience.
Learning Methods
Students in the AA degree program are required to demonstrate both written and oral communication skills. These skills will be developed and evaluated through:
Lectures and class discussions
Written assignments
Presentations
Team tasks
Academic Standing
Students must remain in Good Academic Standing to continue their studies at UCW. For full details about Academic Standing, refer to the current Academic Calendar here.
Graduation Requirements
UCW students must fulfil the requirements listed in the Academic Calendar in order to be eligible to graduate. For full details about Graduation Eligibility, refer to the current Academic Calendar here.
For students whose first language is not English, academic IELTS - 6.5 or better with a minimum of 6.0 in the writing band, or equivalent. More information is available in the English Proficiency section of this website.
For students who need to upgrade to meet our English proficiency requirements, UCW offers English pathway courses in our University Access Program.
Full-time Tuition Fees $20,880 (Year 1) $13,920 (Year 2)