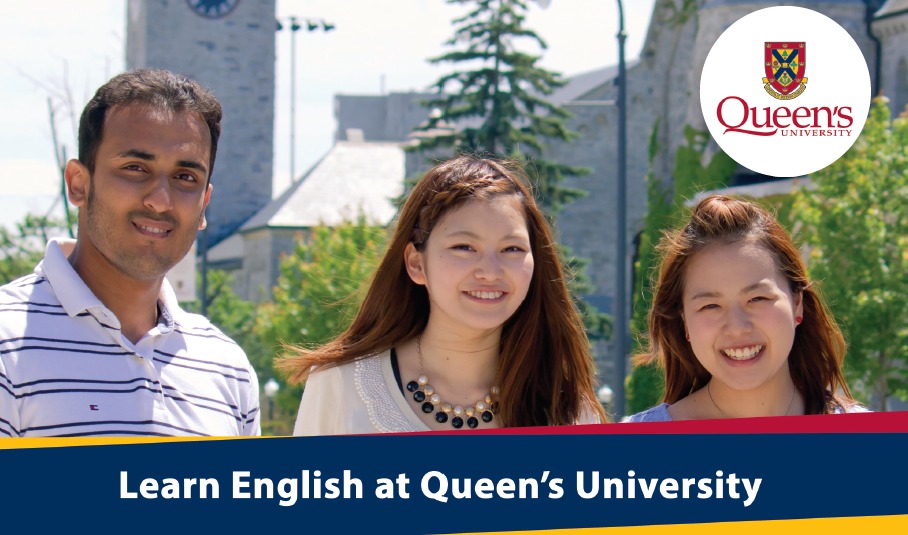 Queen's School of English (QSoE) - Kingston, Canada
Queen's School of English (QSoE) has been providing English language training since 1942. QSoE offers a number of programs that allow students to learn the English language while studying at Queen's University.
Queen's University is one of Canada's oldest degree-granting institutions, and has influenced Canadian higher education since 1841 when it was established by Royal Charter of Queen Victoria. Queen's University is currently ranked 5th among universities in Canada in Maclean's University Rankings. Located in Kingston, Ontario, Canada, Queen's is a mid-sized university with several faculties, colleges and professional schools. BBC Travel recently named Kingston one of five "great university towns" around the world.
• QBridge Pathway is an English language pathway to Queen's for students who are academically competitive for admission to a Queen's undergraduate degree program, but who do not meet the required admission standard for English language proficiency.
• English for Academic Purposes (EAP) is an intensive language program that prepares students for university or college studies in English.
• Short-term programs designed to offer an authentic Canadian cultural experience in an immersive English environment.
Queen's School of English Programs