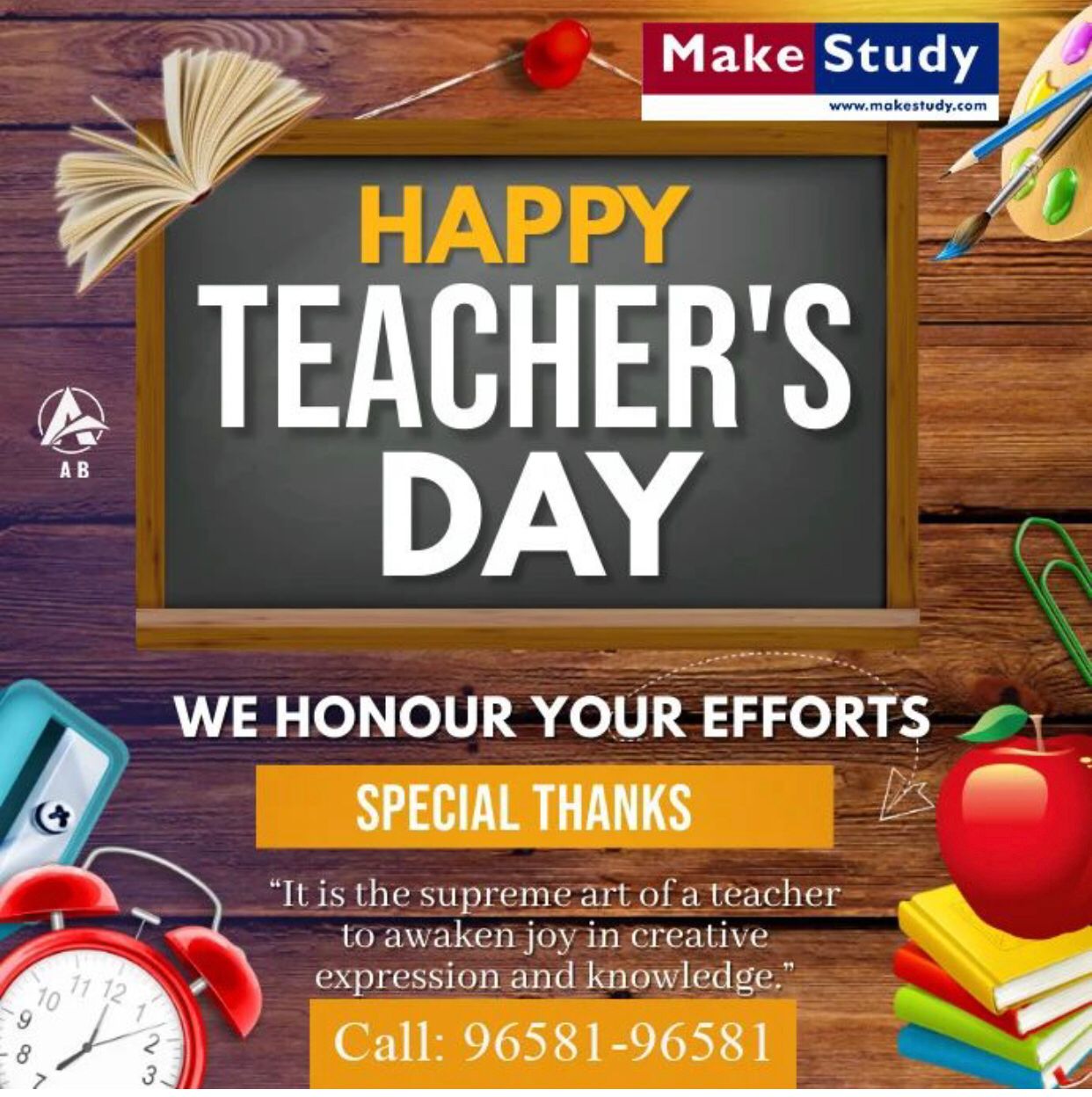 Happy Teachers Day From MakeStudy!!!
"Education is our passport to the future, for tomorrow belongs to the people who prepare for it today." "Nine-tenths of education is encouragement." "The art of teaching is the art of assisting discovery." "A teacher affects eternity; he can never tell where his influence stops."
We wish you a Happy Teachers Day!!!