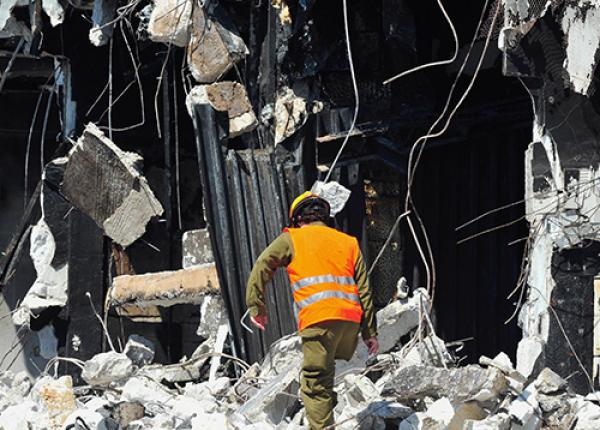 POST-BACCALAUREATE DIPLOMA DISASTER MANAGEMENT (PBDDM)
WHO SHOULD TAKE THIS PROGRAM?
This program is ideal for students with an undergraduate degree looking to enter and become a leader in the growing fields of disaster management, emergency planning and public safety and security.
Graduates of the program will have the skills to help communities and organizations to prepare, plan or respond to growing issues such as climate-related disasters, identity theft, pandemics, and other public safety threats.
PROGRAM STRENGTHS
Be taught by experienced instructors who are seasoned experts in their field. Study at a dynamic campus where public safety professionals train, from emergency managers to other first responders. Get the personalized attention you need to help you succeed in the program.
SUBJECTS
Emergency and disaster management contexts and skills
Leadership, management, and organizational awareness
Systems thinking and business practices
Communication and information management.
Through active engagement with challenges and problems drawn from real world practice, graduates will:
Gain a foundation in the core concepts, issues, trends, and practices that inform emergency and disaster management in Canadian and international contexts;
Analyze and apply the appropriate communications tools to interact effectively with multiple stakeholders in complex, stressful, and ambiguous situations; and
Manage all components of an emergency program, such as planning, prevention, mitigation, response, and recovery
PROGRAM FORMAT
All courses in the program are offered at JIBC's New Westminster campus.
UPCOMING INTAKES & APPLICATION DEADLINE
September start: June 30 deadline
January start: September 30 deadline
Complete applications must be received no later than the dates posted above.
Apply your application from below attached link
https://www.makestudy.com/programs/detail/post-baccalaureate-diploma-in-disaster-management